Danger Man is anonymous.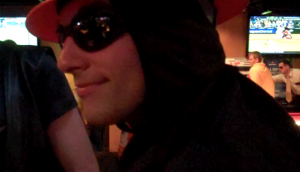 I keep my identity secret due to the extra-legal nature of my activities.  While I do not cause damage to the rooftops, buildings, and landmarks I climb, some people hold opinions on where we are and are not allowed to go.
I also have…complicated relationships to maintain in my private life.  My activities as a Real-Life Superhero would interfere with my ability to conduct my private life in an easy manner.
Some few people have become privy to the secret identity of Danger Man, and I count on their silence to maintain my anonymity.